Valid from January 5th to 12th only!
Reserve now! Offer ends in:
Absolutely no obligation to buy!
We will call you to answer any questions and confirm your order, but get your reservation in now to qualify for extra bonuses.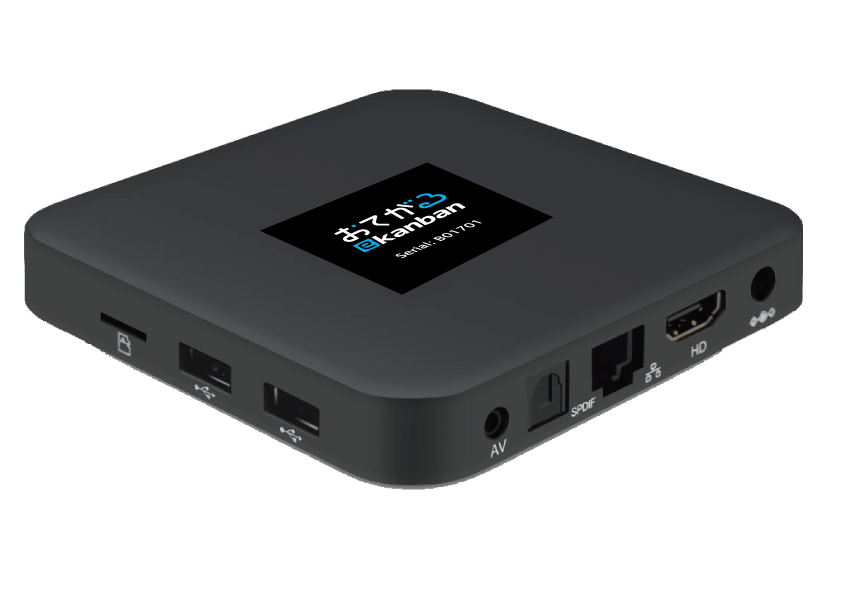 Get 4 Years Free Service
Buy an Otegaru Digital signage player with 1 year of service and get 4 more years at no extra cost. That's a 143,200 Yen savings (74% off).
Get up to 5 players and save even more…
Click here to reserve yours now, or read on to find out why how Otegaru net by Vanten can help get your communications off to a great start in 2021!
…And even if you are not ready to buy, read on and get instant access to your free guide,
"Pro Tips To Getting Started With Digital Signage"
The world has changed!
Are you ready for 2021?
Even before the Global Pandemic hit in 2020, these 3 trends were changing the way we do business:
1. Efficient communications are becoming more and more critical to smooth running and successful companies (and now with Teleworking employees coming and going, get people on the same page is harder than ever)
2. Subscription services are the cost effective way to add tools without adding overhead and unnecessary infrastructure.
3. AI is changing business. Whether you are ready for full-fledged AI or not, the bottom line is that tools need to be smarter and easier to use.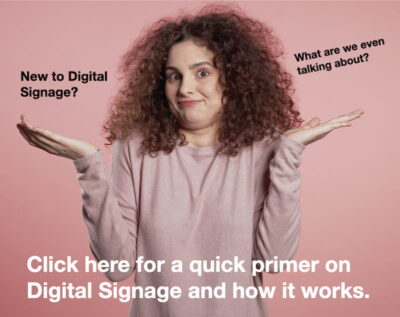 In the last 20 years, more than half of Fortune 500 companies have disappeared, and that was before the global pandemic hit. Accenture has stated that AI has the potential to increase productivity 40% or more by 2035.
How could your business benefit from improvements in one or more of the following?
• Keep employees aligned with brand and/or company goals.
• Leverage current communication tools (eg: Intranet) better.
• Keep partners or sales offices in the loop.
• Let customers know what your care about – grow trust & loyalty.
• Keep employees on the same page as they come and go to the office.
• Become a digital leader rather than a follower without adding technical people.
Otegaru net is software designed to help your company transition to the next generation of business where simpler yet smarter, more useful tools complement your natural workflow, increasing efficiency and productivity.
Our vision simply put…
Why are we giving away up to a Million Yen of Free Product and Service?
We've never done a campaign like this before… and quite likely never will again.
We don't usually deep discount our products.
To be honest, we don't usually have to. 
We start by demonstrating how easy it is to change your content from anywhere using any device.
We are confident that Otegaru net is easier to use than any other digital signage system out there. 
A simple demo makes believers out of most people…
Especially the ones that have already struggled with another system. 
It's not uncommon for their jaw to drop in surprise at how much easier Otegaru net is.
Next, we explain how our rock-solid cloud system means no servers for you to own, install or maintain, and none of the typical operations overhead that goes along with those systems…
Not only  do you NOT need expensive technical people time to run this, we guarantee you can easily use our product no matter how analog you feel you or your organization is.
For one customer, we literally set up and shipped our digital signage players to hundreds of their locations, where they were plugged in by sales staff and immediately started playing content. There was no visit by us or any technical people.
It's as simple as plugging in the power, connecting the player to a TV, monitor or any screen with an HDMI cable, and setting the Wi-Fi password or plugging in an ethernet cable. (actually with the customer example above, even the Wi-Fi settings were preset by us).
You also do not need a content operations team. There is no need to waste countless hours every week with repetitive, error prone scheduling and content checking.
Just decide who is responsible for the various types of content in your organization and we'll set them up with the appropriate access permissions.
Then decide the rules for how various content gets shown on each screen and we'll set that for you too.
That's it. You're done.
It's incredibly powerful to have your actual people with the content directly upload it using any device, from anywhere, at any time… 
And of course, the content goes exactly where it is supposed to.
There is nothing else to worry about.
No need to worry about complicated scheduling.
No way to upload content and have it interfere with other content.
The savings on content management alone typically pay for the system over and over again. (This is something that many companies using other software find they completely under-estimate before purchase. We have seen projects with dedicated full-time staff that just schedule and check content every week. It's no wonder when these projects fail).
We really do save our customers so much on the operations side, and provide such a solid service that they assume we will be priced at the high end of the market.
So when we finally do get around to mentioning our pricing, customers usually say,  "Wow, that's inexpensive!"
2020 Was No Ordinary Year!
As I said, we've never made an offer like this.
But 2020 was no ordinary year.
And so, in the (belated) spirit of Christmas, and even more than that…
In the spirit of "We're just so darn thankful to have made it through 2020!"…
I'd like to present an offer we've never made before (and most likely never will again).
But first, ask yourself this…
Now that I've made it through 2020, what am I going to do differently to hit the ground running in January and make the most of 2021?
Do any of the following apply to you?
• I've heard of Digital Signage and have been meaning to check it out, but I'm too busy right now to spend any time on it.
• We use a stand-alone screen (with content coming from a DVD player or USB) to show information and wouldn't mind being able to easily change the content from anywhere, anytime we want.
• We have a lobby / reception area where customers wait for a few minutes when they arrive and there is no screen to effortlessly spoon feed them their first impressions of our company.
• Our new normal means employees come and go at the office more than ever and we need to find new ways to keep everyone on the same page, and build that feeling of working together on a shared mission.
• We've spent a lot on internal communication tools (Intranet, collaboration tools) and we would love a way to cost effectively leverage them more and get even more value out of them.
• We're determined to become more digital next year.
• We need to find new ways to be efficient.
• We know Communications are always something that can be improved and small improvements can make a big difference in better morale, better sales, fewer problems.
• We have digital signage (or used to have digital signage) and it takes a lot of resources to run smoothly.
• We are thinking of investigating digital signage next year, but are not sure where to start.
Our One-Time Only Offer
If so, the following offer is for you!
Buy one Otegaru net digital signage player (14,800 Yen) 
and a one year Otegaru net Professional Service Plan (35,800 Yen) 
for a total of 50,600 Yen
and get the next four years of service FREE. 
That's a 143,200 Yen savings or 74% off. (keep reading it gets even better… with 4 Special Bonuses at the end)
As I said earlier, just plug it in, hook it to a screen that has HDMI, set the Wi-Fi password and you are done.
Upload photos, graphics or videos from your smartphone, tablet or PC wherever you are.
Worried about how to make content?  No need to be.
Many customers start with a simple powerpoint template (or Keynote on a Mac) and swap in a line or two of text or a graphic to create a new message that can be updated in minutes. (Also see Special Bonus #3 below!)
Here are some of the communications that might be useful to you:
• Play a short intro video to visitors in your reception area and quickly communicate to them what you would like them to know about your company at the exact moment they are eager to absorb that information.
• Special welcome to a VIP
• Show a schedule of events for seminar rooms
• Acknowledge key achievements by employees or teams.
• Help sales offices feel more included in HQ communications.
• Display key KPIs or company metrics on a weekly, daily or even real-time basis to keep staff motivated and focused.
• Use company signage as the place to put your "Headline" to drive staff to look at the Intranet, web site, newsletters and emails, leveraging those communications more effectively.
• Remind people of the history and values behind your organization with an evergreen archive of photos and other content that is seamlessly played between other communications
• Show a weekly message from the boss
• Show a countdown to a major milestone or track the progress to a major goal.
• Show news, weather, horoscope or other information from various third party content providers
• Share information between departments to breakdown the communication silos
• Administrative bulletins and reminders
• Emergency notices and information
• Warn about maintenance, rerouting in the building, elevators out-of-order.
• Show important safety and compliance messages
• Replace all the random printed posters and leaflets around the office
• Share what company teams are doing in other offices around the country or around the world
• Leverage your SNS content: show Twitter, Facebook pages, Instagram posts automatically on your digital signage.
• At the same time drive your staff, partner or customers to view your SNS content directly, and to follow or share.
• Visualize IoT data – for example the current power output from solar panels on the roof
• Visualize any data you might have in your organization
• Share your company stock price
• Highlight CSR initiatives and boost company morale
• Utilize your content assets – what kinds of content do you already have?
• Let your staff know about press releases or news conferences as they happen
• Keep staff / partners / customers updated on new product announcements , store openings, or any other updates and changes
• Call out for new ideas and solutions
• Advertise available staff positions
• Digital bulletin board for a team, department or office
• Quick surveys
• Introduce new staff
• Educate staff / partners / field offices / retail locations to keep them on brand or mission-focused
• Reminders of any kind
• Covid-19 precautions and rules
• Share partner info
• Advertise sales and special offers
• Up-sell
• Fill in the backstory on products, values, history, people, goals.
• Share customer voices and feedback
• Show products being used in the field
• Live updates from events
• Today's menu and specials at the cafeteria
For every kind of message that is useful to you, there is a value associated with it… streamlining communications, saving costs, selling more, getting teams more focused.
What would the value be to your organization for the most useful one?
And as you add more types of useful communications, you are adding more to the total value.
And your cost is only 50,600 Yen for one player and five years of service (143,200 Yen or 74% savings), which works out to about 843 Yen per month over five years – about the cost of a couple of cups of coffee.
Do you want to save even more?
Get up to five players with the same pricing, and qualify for an extra bonus worth 298,000 Yen (see Special Bonus #4)
Sorry, maximum 5 players per customer… we have to draw the line somewhere. :) 
Here are the 4 special bonuses we've prepared to make this amazing offer even more amazing.
Special Bonus #1
Reserve at least one player with no obligation to buy and you will receive instant access to your guide, "Pro Tips To Getting Started With Digital Signage". This is yours to keep whether you decide to buy or not, and it could save you a ton of money, wasted time and general frustration when you are ready to consider digital signage. Our whole business premise is that we help customers and support them long term. There is no upside for us tricking someone into buying before they are ready. That's what the guide is for, and we will be more than happy to have a quick chat and leave you with guide and nothing more until you are ready to take the next step. At the very least, don't miss out on this.
Special Bonus #2
Buy at least one player and you qualify for the unlimited channels options (20,000 Yen value). Effectively mixing multiple channels of content is our secret sauce to making communication more efficient. How many channels do you need?  That depends and is different for every customer. You might keep it simple and stick with one, or you can experiment and try as many as you like. It's up to you. The option is included at no extra cost and you have a whole year to try it out.
Special Bonus #3
Be one of the first 10 customers to buy at least one player, and schedule our Digital Signage workshop (100,000 Yen value) for FREE. Schedule at your convenience in the first quarter of 2021 for any number of people at your office or online using Zoom, in English, Japanese or both.
In this workshop we go over the basics of digital signage, give you the inside scoop on important best practices, then let's dig in together with your folks to figure out what might make the most sense for how to use digital signage in you organization.
Tip: If you are thinking of evaluating digital signage next year to figure out what to buy, don't waste your time. Use this offer immediately to order one player and book your workshop. You will get hands-on experience with the easiest system around (yours to use for five years) and a workshop (which itself sells for 100,000 Yen) to cover best practices and how they might be applied in your organization for only 50,600 Yen. Don't think of it as buying a player, think of it as jump-starting your digital signage know-how! More knowledge, quicker, with less cost, and fewer resources. This is how to hit the ground running in 2021!
Special Bonus #4
Take advantage of this offer to get the maximum 5 players and get one Otegaru Clean Starter Package (298,000 Yen value) completely FREE.  Otegaru Clean is a 21.5 inch monitor on a stand with a built-in automated, no-touch hand sanitizer. Comes with custom narration video avatar content to welcome visitors to your location. The total cost for 5 players with 5 years of service and one Otegaru Clean starter package would normally be 1,267,000 Yen. With this offer it's only 253,000 Yen, a saving of 1,014,000 Yen (or 80% off).
Finally… who needs more stress?
Nobody!
We're very excited to make this offer and help even more people get started with digital signage in 2021. 
But just in case we are adding stress by giving you this decision to make by Jan. 12 midnight, or lose out on the best offer we are ever likely to make, then…
Please relax and remember these points:
• We love helping customers improve their communications with digital signage, but we also love help future customers understand when it's right for them to get started.
• We will be totally happy to have a quick chat and leave you with our "Pro Tips To Getting Started With Digital Signage".
• We will cheerfully refund 100% of the money on this offer for any reason at all up to March 31, 2021.
Reserve your Otegaru net signage players now!