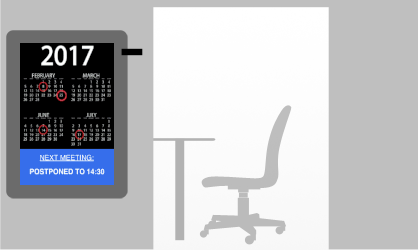 Internal Schedule
Inform your colleagues about internal meetings and company events. Digital signage will help you easily coordinate events and automatically display them on any screen, wherever you are. Your employees will have a gentle reminder to be at the right place at the right time.
Urgent Matters
Alert your employees about sudden critical issues on all company screens.
 Whether it is showing the closest exit doors during a fire or warning about a typhoon or earthquake, show your employees that you care by providing instructions to exit or return home in dangerous situations.